Woodbine Mohawk Park|Mon Nov 2nd Selections
2 min read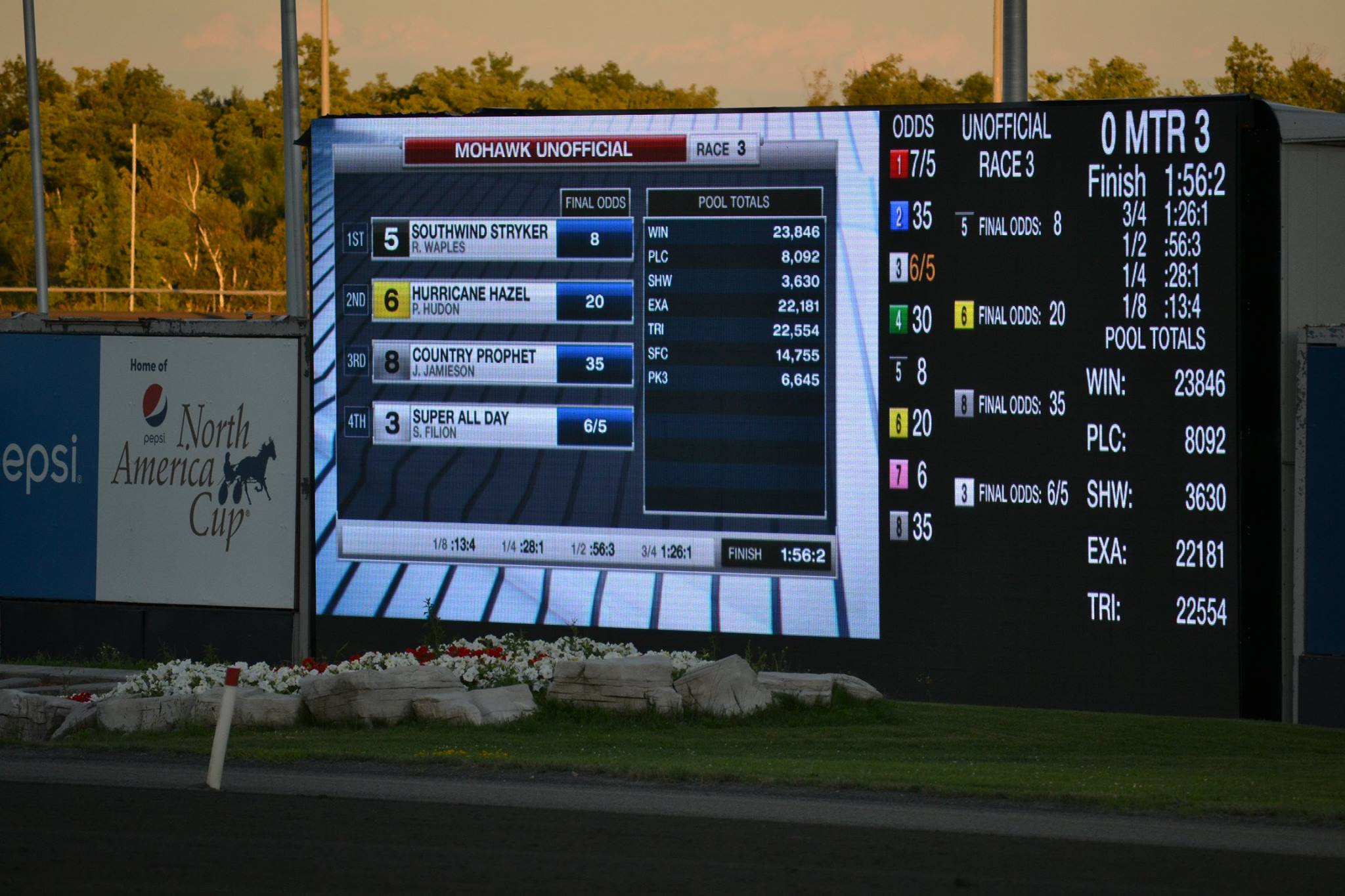 This past Friday & Saturday we put the 2020 version of the Breeders Crown to rest with some great racing south of the board at Hoosier Park and racing continues on Monday in "our own back yard" with an 11 race program set to begin just after 7:00 pm est.
The feature event on Monday is HARVEST SERIES – FINAL – ONTARIO SIRED 2 YEAR OLD FILLIES. NW $30,000 IN 2020 AS OF SEPTEMBER 30, 2020 going for a purse of $45,400. The morning line man has made the Rick Zeron trained Hawaii the 4/5 choice as she has been razor sharp in this series and should capture the final.

HARVEST SERIES – FINAL – ONTARIO SIRED 2 YEAR OLD FILLIES. NW $30,000 IN 2020
AS OF SEPTEMBER 30, 2020.
1 Tealicious L Roy M Crone 2-1 (Kadabra/WuLong)
2 Somewhat Sacy S Filion D Gladu 6-1 (MuscleMass/NickangeTwo)
3 Waikiki Wave= R Mayotte R Mayotte 15-1 (MuscleMass/WarraweeLassie)
4 Hawaii Trev Henry Ri Zeron 4-5 (JusticeHall/Yankeedoodlecandy)
5 A Blue Blood= D Mcnair R Mcnair 8-1 (MuscleMass/MorcreditBluechip)
6 Fuzzy Angel= J Jamieson B Macintosh 8-1 (Archangel/EnergyDrink)
All races can be wagered on via the HPIBET.com platform and we have provided an easy to access link to get you set up with a safe and secure wagering account.
Fans are also encouraged to follow online and wager through
HPI Bet.
HPIbet is the leading 'go to' destination for betting on horse racing.
We put you at the forefront of the action with access to over 450 racetracks displaying the best in Thoroughbred and Standardbred racing from all over the world – North America, Europe, South Africa, Dubai, Japan, and Australia. Connect to HPIbet from anywhere– at home, work, or any hotspot in your city – and conveniently place bets, review handicapping statistics, and watch races on your Smartphone, Tablet or PC.
Accessible 24/7 on a reliable platform that ensures privacy and safeguards your information, you get peace of mind, the necessary tools to make winning bets and the thrill of horse racing any where, any time with HPIbet. Sign up now by clicking the link or the photo above.
Monday November 2nd,2020 Selections
R1-(6) CLASSICA
R2-(4) HAWAII
R3-(2) BUZZ
R4-(1) GOLDINTHEBADLANDS
R5-(7) SHES A SASSY BEACH
R6-(5) ALL WRAPPED UP
R7-(9) LARJON LEGACY
R8-(6) DELILAH SEELSTER
R9-(9) MASS FORTUNE K
R10-(4) STEUBEN HANOVER
R11-(3) WESTSLUCKY TERROR