Wednesday Dec 23rd Doubleheader| Woodbine-Mohawk Park Picks
2 min read
On Saturday (Dec. 19) Woodbine Entertainment announced the addition of two cards of live harness racing, to be held as a doubleheader, for this Wednesday (Dec. 23) at Woodbine Mohawk Park.
Following discussions with all appropriate parties and pending final approval from the AGCO on Monday, the card slated for Tuesday at Flamboro Downs will now take place on Wednesday afternoon at Woodbine Mohawk Park. Post time for the 11-race card, which will be contested under the Woodbine Standardbred brand, is 2:00 p.m.

All horsepeople competing on either of Wednesday's cards at Woodbine Mohawk Park are required to complete Woodbine's COVID-19 daily screening form prior to arriving at the racetrack.

We have posted the selections for Wednesday's 2:00pm Card and once entries have been confirmed at the source we will add selections for the evening program which is slated to begin at 7:30pm
Afternoon Selections Wednesday Dec 23rd,2020 (2:00pm)
Free Program

R-1 #6 SAM MCKEE HANOVER
R-2 #3 CATCHME IF LOU CAN
R-3 #1 SIZZLEN HOT HERBIE
R-4 #5 DRY CREEK IMAGE
R-5 #7 ZORGWIJK TIM
R-6 #4 SIN CITY SHARK
R-7 #5 REFI
R-8 #2 BLOSSOM ONTHEBEACH
R-9 #7 THATS MIA BAD
R-10 #6 YS TALLIA
R-11 #8 BRAONACH
Woodbine-Mohawk Park Wed Dec 23,2020 Selections


R-1 #10 FORTUNE TELLERS K
R-2 #3 FIRST CAR
R-3 #8 HP STARLETTE
R-4 #2 PRINT MEDIA
R-5 #10 ISITFRIDAYYET
R-6 #9 JULA SHES MAGIC
R-7 #4 AMERICAN VIRGIN
R-8 #6 ABC MUSCLES BOY
R-9 #2 LYONS LIBERTY
R-10 #3 VILLAGE ARTIST
R-11 #8 NOTHING BUT MUSCLE
R-12 #8 STATE OF MIND
Fans are also encouraged to follow online and wager through
HPI Bet.
HPIbet is the leading 'go to' destination for betting on horse racing.
We put you at the forefront of the action with access to over 450 racetracks displaying the best in Thoroughbred and Standardbred racing from all over the world – North America, Europe, South Africa, Dubai, Japan, and Australia. Connect to HPIbet from anywhere– at home, work, or any hotspot in your city – and conveniently place bets, review handicapping statistics, and watch races on your Smartphone, Tablet or PC.
Accessible 24/7 on a reliable platform that ensures privacy and safeguards your information, you get peace of mind, the necessary tools to make winning bets and the thrill of horse racing any where, any time with HPIbet. Sign up now by clicking the link or the photo below.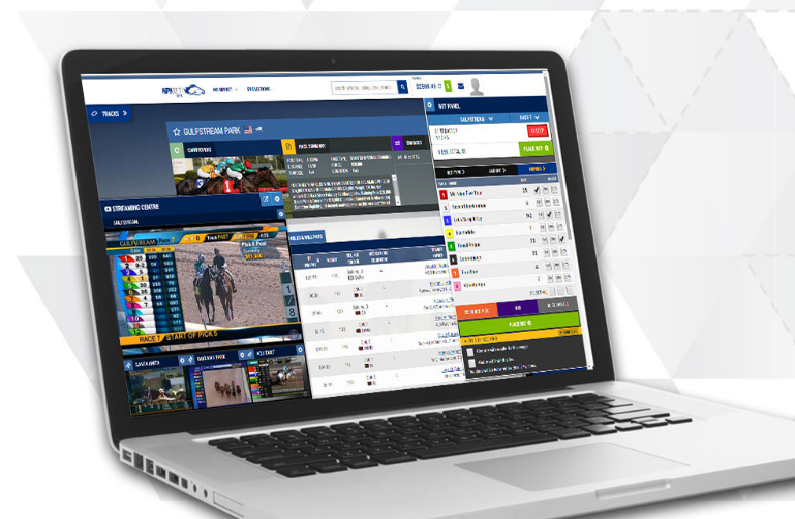 Good luck and stay safe.