Sunday Drivers Challenge Picks|The Raceway in London
2 min read
The London oval will play host to the first-ever Drivers' Holiday Challenge in support of Toys for Tots on Sunday, December 20th. Post time for 4:45PM est and track announcer Shannon Sugar Doyle has already provided us with his top 3 selections in each race.

Wagering on the evenings card can be done using HPIBET. HPIbet is the leading 'go to' destination for betting on horse racing.
We put you at the forefront of the action with access to over 450 racetracks displaying the best in Thoroughbred and Standardbred racing from all over the world – North America, Europe, South Africa, Dubai, Japan, and Australia. Connect to HPIbet from anywhere– at home, work, or any hotspot in your city – and conveniently place bets, review handicapping statistics, and watch races on your Smartphone, Tablet or PC.

Accessible 24/7 on a reliable platform that ensures privacy and safeguards your information, you get peace of mind, the necessary tools to make winning bets and the thrill of horse racing any where, any time with HPIbet. Sign up now by clicking the link or the photo above.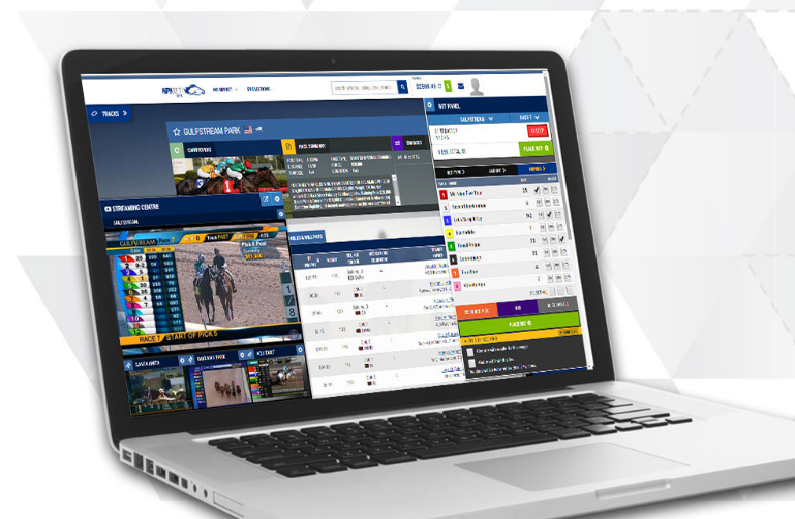 Sugar's Selections
Sunday, December 20
RACE 1:
1 EATAAMSBETTERSHARK to start it up
8 JUST ROCK HIM following out speed
2 GEORGES CREDIT one to think about
RACE 2:
8 WOODMERE WYLDSTYLE class relief
6 STONEBRIDGE DRAMA Exactor factor
2 OK JEWEL could be best of the rest
RACE 3:
2 TOMITTA BAYAMA great on the lead
3 DINNER AT THE MET a top 2 player
4 AMAZING QUEST worth a look here
RACE 4:
3 MISSTWINKLINSJONES drops & pops
2 DESTINY CRUISE early speed threat
1 RUSTYS FLYING the rail could help
RACE 5:
1 TYLERS BEACH BOY big shot here
8 STONEY DURKIN following speed
5 EINHORN better in recent starts
RACE 6:
4 MALL PEEN HAMMER really sharp
3 MO BETTOR is one to think about
6 BET THE LIMIT an outside chance
RACE 7:
6 JACKSON K DOWN expect better
5 DRAGON WAVE fitting with these
3 BETTER FLY BOY best of the rest
RACE 8:
2 LEAFS AND WINGS starts a PICK 4
4 HIDDEN POTENTIAL speed threat
8 ROYAL SHIP he can go with them
RACE 9:
2 BYE BYE DADDY a solid play here
6 ROBINTHEATM should be a factor
1 MOLLIE Z TAM is fine with these
RACE 10:
5 MERCENARY a huge shot tonight
2 A POSITIVE HANOVER top 2 play
3 BOOMBOOM BALLYKEEL for 3rd
RACE 11:
6 EXCALIBER SEELSTER tops a HI5
1 MR MACH JIMMY meeting easier
8 HUNGER PANGS top 3 potential
One Best:
3 MISSTWINKLINSJONES (Race 4)
Value Play:
5 MERCENARY (Race 10)