Sugar's Selections –Wednesday, Jan 19th The Raceway at Western Fair
3 min read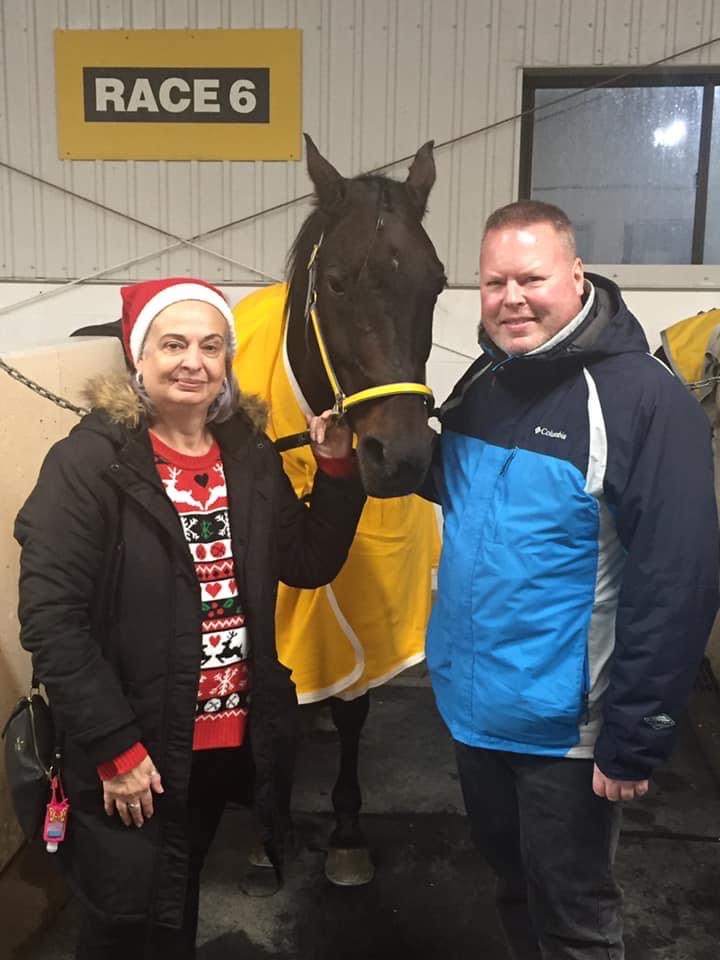 You can bet the action will fast and furious at the best 1/2 mile circuits in all of North America as they are serving up an 10 race program for you this evening with first race post time set for 5:50 pm

Track announcer Shannon Sugar Doyle has provided his selections well in advance and reminder that you have access to LIVE VIDEO STREAMING on RACE NIGHTS right here .
Make sure to check out this WEEKS BEST BET & VALUE PLAYS at the bottom of the picks page.

At this time I would personally like to thank my pal Shannon Sugar Doyle who is moving on and has accepted the role of Racing and Wagering Development Manager and will join Century Mile in February 2022.
Shannon has worn many hats while at Western Fair Raceway and was instrumental in putting Team To The Moon on the map when others turned a blind eye so to speak to our cause of raising money for Breast Cancer Awareness.

Thank you Shannon Doyle for allowing us to not only part of the raceway for the last 6 years but also part of you.

Pal,I'm sure you will be missed by plenty a person and horseplayer in Ontario and what we built on Social Media is second to none.

Keep well young man and you have now provided us with a reason to make a trip out west to see what's cooking with racing in Alberta.
Wednesday's selections are sponsored by ATBTICKETS.COM and AdvancedAppetite.com
Are you looking for tickets at a specific sporting event? Concert? Show?
You name it we have it so check us out on the web

Advanced Appetite really helps horses who are picky at their food and arent eating that well.In such short time you will find that horses you put on our product will eat everything in their feed tub and that's no lie. Read the testimonials on the website from leading trainers.
Shannon "Sugar" Doyle Selections Wed Jan 19th,2022
RACE 1:
3 MISTER X may be starting things up
4 KEVNDAN FRAUDSTERS top 2 player
1 HOKIE DOKIE to be best of the rest
RACE 2:
1 STONEBRIDGE DRAMA top call here
LADIES FROM HELL can go with them
STEEL MEATREASURE top 3 potential
RACE 3:
5 VIPER could begin the PICK 4 play
2 FERN HILL BREEZE always threats
6 IDOLIZE one more to think about
RACE 4:
6 NEON LIGHTS fits well this time
1 IRISH THUNDER rail should help
3 KASHE she's always coming late
RACE 5:
5 SAULSBROOK JESSIE tops the HI5
8 RANDOMIROGEO one to consider
4 SO FRISKY she can go with these
RACE 6:
6 STONEBRIDGE SCOUT top player
4 DERBY DYLAN may grab a share
3 DASHIKI can be best of the rest
RACE 7:
6 MANHATTAN NIGHT starts a PK4
7 MARZANNK HANOVER top 2 play
1 WATCH MY SPEED meets tougher
RACE 8:
1 HES GOT SWAGGER inside helps
2 OUTLAWGRABBINGEARS for 2nd
6 CHEDDAR BAY should be a factor
RACE 9:
5 IDEAL PERCEPTION go time here
2 HUNTER HILL has to stay closer
3 NIGHT WATCHMAN fitting in OK
RACE 10:
5 ROUGH TRADE can handle these
1 SHOOTINFORTHESTARS 2nd best
3 KINGSLEY B is a top 3 possibility
One Best:
1 STONEBRIDGE DRAMA (RACE 2)
Value Play:
6 STONEBRIDGE SCOUT (RACE 6)