Sat Dec 5th|Woodbine Mohawk Park Picks
2 min read
Racing resumes this evening at Woodbine Mohawk Park with 11 dashes on the program and it all gets started at 7:00 pm EST.
The features on tonight's card will include the Finals of the HARVEST SERIES for 3 year old fillie trotters and pacers as well as the PREFERRED HANDICAP which goes as race 10 on tonight's card where SINTRA draws post 4 in a filed of 6.
A reminder to those wondering where they can wager on live racing in Ontario.
All races can be wagered on via the HPIBET.com platform and we have provided an easy to access link to get you set up with a safe and secure wagering account.
Fans are also encouraged to follow online and wager through
HPI Bet.
HPIbet is the leading 'go to' destination for betting on horse racing.
We put you at the forefront of the action with access to over 450 racetracks displaying the best in Thoroughbred and Standardbred racing from all over the world – North America, Europe, South Africa, Dubai, Japan, and Australia. Connect to HPIbet from anywhere– at home, work, or any hotspot in your city – and conveniently place bets, review handicapping statistics, and watch races on your Smartphone, Tablet or PC.
Accessible 24/7 on a reliable platform that ensures privacy and safeguards your information, you get peace of mind, the necessary tools to make winning bets and the thrill of horse racing any where, any time with HPIbet. Sign up now by clicking the link or the photo below.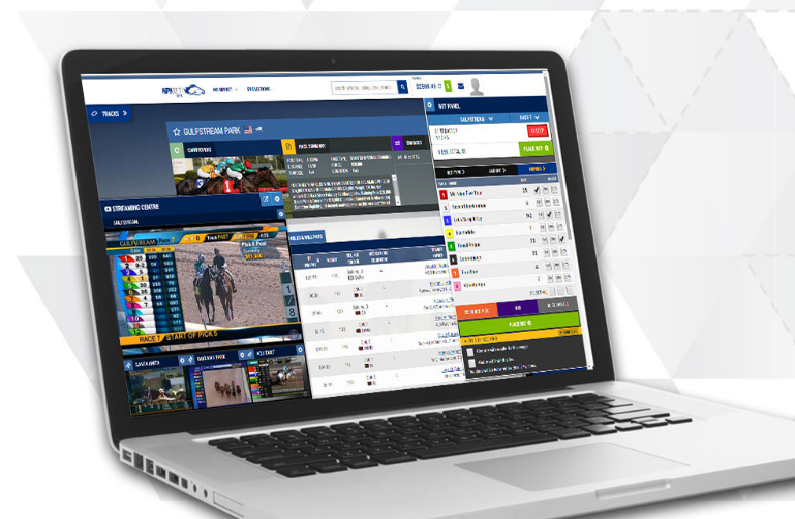 Woodbine Mohawk Park: Saturday 12/5 #LouKnows Picks
R1-(8) EAST END-SECOND $4.20 $3.20
R-2 (9) H P NAPOLEON-WINNER $9.60 $4.10 $3.10
R-3 (6) SHESWILDNFREE-WINNER $3.50 $3.10 $2.20
R-4 (2) LYONS HEDGEABET- OFF THE BOARD
R-5 (3) THEE DESPERADO-OFF THE BOARD
R-6 (3) BIG MYRTLE-SECOND $5.40 $2.90
R-7 (4) SPORTSLINE-SECOND $2.90 $2.80
R-8 (4) REVOLT-THIRD $2.20
R-9 (8) WINDEMERE FRANK-OFF THE BOARD
R-10 (4) SINTRA-WINNER $2.50 $2.10 $2.10
R-11 (3) REAGAN BLUE CHIP-WINNER $3.00 $2.50 $2.30