PURE IVORY-1st LEG 2 YEAR OLD FILLIES /MILLARD -1st LEG 2 YEAR OLD COLTS Thurs July 23rd
2 min read
The weather isn't the only thing heating up at Woodbine-Mohawk Park. Stakes season is upon us and on Thursday we have two major events on tap for the 2 year old fillies and colts being contested.

Thursday also provides us the chance for more media coverage and once again TSN3 will be telecasting 2 hours of "LIVE" racing from Woodbine & Woodbine-Mohawk Park.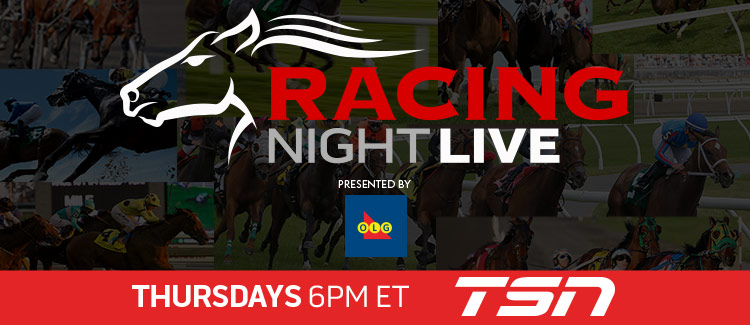 FEATURE RACES TONIGHT
The Pure Ivory for 2 year old fillie trotters will go as race # 1 and #3 on the program.
The Millard Farms for 2 year old colts will go as races #6 and 9 on the program

Remember you can wager on these races as well as others via the HPIBET platform.

HPIbet,is a leading 'go to' destination for betting on horse racing. We put you at the forefront of the action with access to over 450 racetracks displaying the best in Thoroughbred and Standardbred racing from all over the world – North America, Europe, South Africa, Dubai, Japan, and Australia. Connect to HPIbet from anywhere– at home, work, or any hotspot in your city – and conveniently place bets, review handicapping statistics, and watch races on your Smartphone, Tablet or PC. Accessible 24/7 on a reliable platform that ensures privacy and safeguards your information, you get peace of mind, the necessary tools to make winning bets and the thrill of horse racing any where, any time with HPIbet.
HorseGuy's Thursday July 23rd Selections

RACE # 1-  (6) BAN BAN DEO
RACE # 2-(3) LETS GET PICKLED-THIRD $4.60
RACE # 3- (8) AD ASTRA –SECOND $3.00 $2.80
RACE # 4- (3) GRAND AVE LEGEND-SECOND $5.20 $2.80
RACE # 5- (1) ON THE SLY
RACE # 6- (5) FATHER CORBY
RACE # 7- (6) MILITARY SECRET-SECOND $2.70 $2.30
RACE # 8-(4) BLACK TIE BASH-WINNER $2.30 $2.10 $2.10
RACE # 9-(3) PREEMINENCE-SECOND $10.90 $6.60
RACE # 10-(2) DELILAH SEELSTER-WINNER $12.40 $6.50 $2.30
RACE # 11-(1) COQUI COQUI
Tonight's picks are sponsored by Ongait.