DTM's NCAAF Game of the Day | UTAH at ASU
2 min read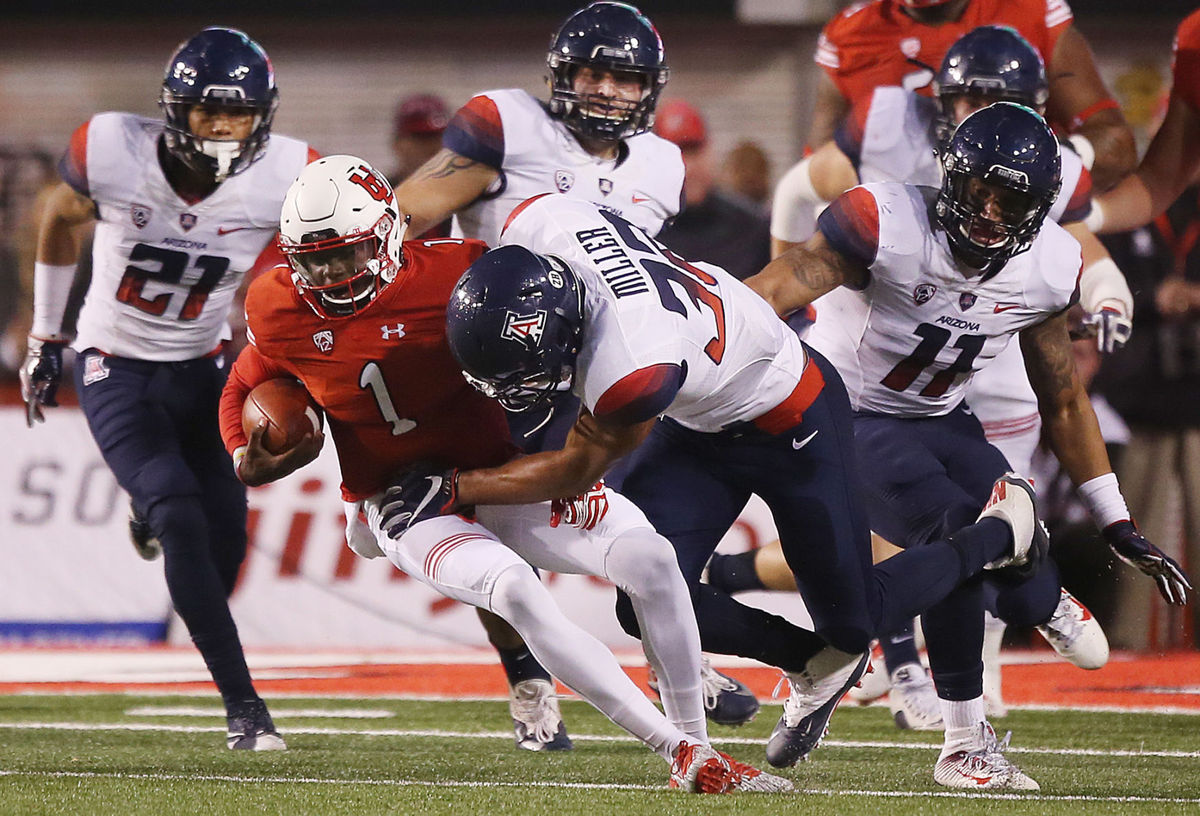 Utah Utes at Arizona Sun Devils
When: 9:30 PM ET, Thursday, November 10, 2016
Where: Sun Devil Stadium, Tempa, Arizona
America's Bookie Line: Utah -5 Total: 54.5
TV Coverage: FS1
By Dan Leach
Follow Dan on Twitter @DanLeach971
An almost do or die game for the Utes as they continue to march towards their first berth in program history in the Pac 12 title game. The Utes come off a bye after their heartbreaking loss to undefeated Washington. At worst, by winning their final three games, the Utes would force a three way tie in the Pac-12 South.
On the other side the Sun Devils have lost three in a row and four of five as they have had to deal with a tremendous rash of injuries. The most pressing being at the quarterback position as Manny Wilkins who led ASU to wins over Texas Tech and California, has been in and out of the lineup, but appears to be ready to start tonight in the desert.
The Utes have had an excellent mix and the ability to run the ball as well as get some big plays out of QB Troy William and that is going to be the key tonight. The Sun Devils can move the ball and showed that to the highest degree when they scored 66 point over Texas tech earlier this year, but the Utes are a whole different type of defense and will be coming at them from all directions.
Look for this game to start with both teams feeling each other out as Utah knows this is a big one and will play it a little tight to start, but as the game goes on, the Utes just have too much talent, including RB Joe Williams for has rushed for 686 yards and 6 TD's in the last three games. In the end the Utes will move a step closer to clinching their first ever berth in the Pac-12 Title game.
7.4 DTM Bagels and Locks on the Utes (Utah -5)
Dan Leach was the world's first human to live under the sea for more than 60 days, created what is now used as the International Olympic Flag, was the basis of Denzel Washington's character Frank Lucas in "American Gangster", Is often consulted on matters of national "Sports Security", was the first human to interview Dracula, started the American Revolution on a dare, once sat in on drums with Led Zeppelin, and is a noted expert in the field of Time Travel.