DTM's College Hoops NCAA Tourney Sweet 16 Special | UCLA vs. UK
2 min read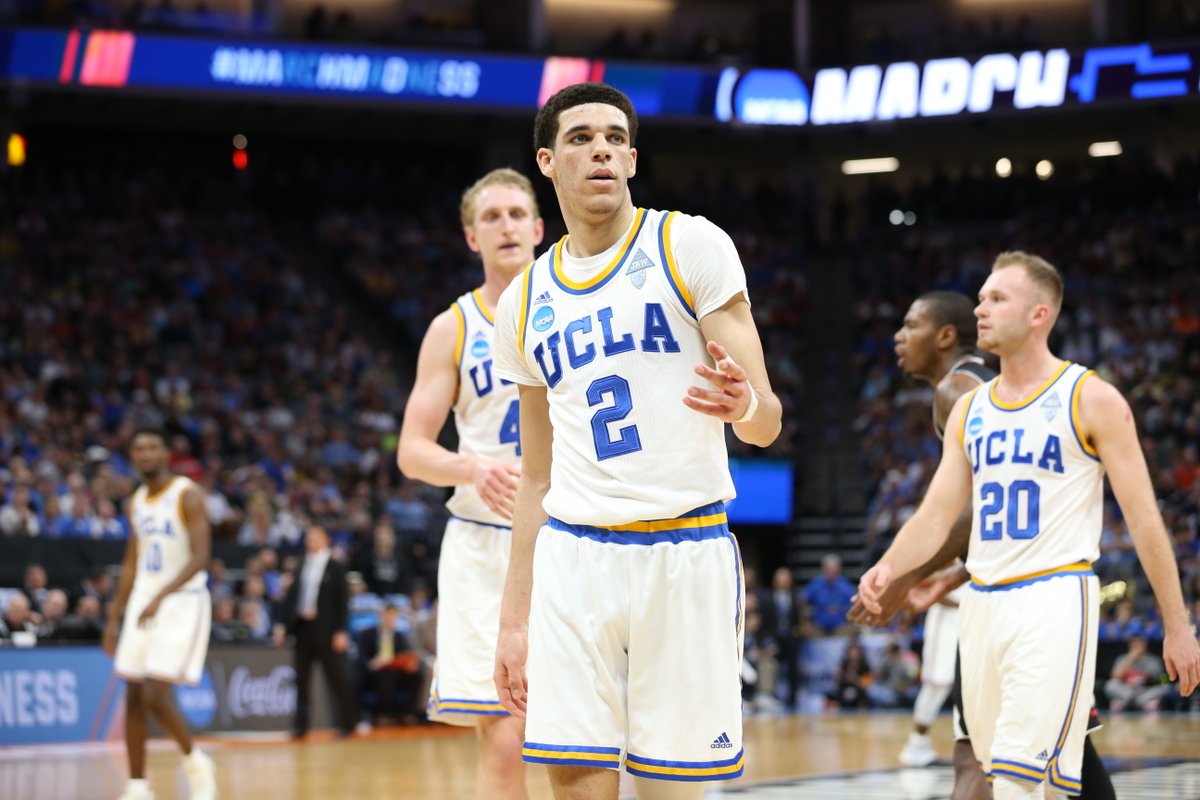 NCAA TOURNEY SWEET SIXTEEN – SOUTH REGION
#3 UCLA Bruins vs. #2 Kentucky Wildcats
When: 9:39 PM ET, Friday, March 24, 2017
Where: FedExForum, Memphis, Tennessee
America's Bookie Line: UCLA -1.5
TV Coverage: CBS
By Dan Leach
Follow Dan on Twitter @DanLeach971
Two of the all time greatest college hoops programs get it going from the FedExForum on Friday night in what could be one of the best games of the entire tournament. I picked UCLA to win it all before the Madness started and I am not going to change my pick now, but Kentucky is going to be a bear to beat.
The Wildcats can beat you everywhere and have one of the best players in the country in future Lottery pick Malik Monk and his 20 plus points a game.
The Bruins have their own game changer in Lonzo Ball, who just might be the best player in the country, but the Bruins have a lot of other guys who can take over a game as well in T.J "4" Leaf Clover, the coaches son Bryce Alford, who is deadly from downtown, and Issac Hamilton, who is averaging 14 points a contest.
Kentucky has their own solid pieces to back up Monk in De'Aaron Fox and Edrice Adebayo who combine for almost 30 points a game and will need every bit of that against the Bruins.
The key in this game for both teams is to keep the turnovers and mistakes down and seeing the way UCLA played at the end of their second round game against Cincinnati gives me more confidence that it will be UCLA that does just that.
This game between two of the all-time college hoops Blue Bloods will be everything it should be, but in the end UCLA will move on behind the power of Ball and the hot shooting of Alford and Leaf.
8.6 DTM Bagels and Locks on the Bruins (UCLA -1.5)
Dan Leach was the world's first human to live under the sea for more than 60 days, created what is now used as the International Olympic Flag, was the basis of Denzel Washington's character Frank Lucas in "American Gangster", Is often consulted on matters of national "Sports Security", was the first human to interview Dracula, started the American Revolution on a dare, once sat in on drums with Led Zeppelin, and is a noted expert in the field of Time Travel.