Celebrating the Hook : Banishing the Bad Beat Stories
2 min read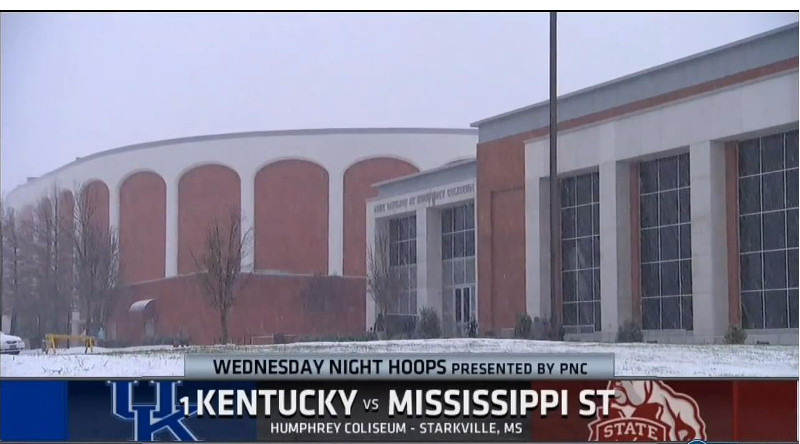 Want to be able to spot a mentally weak poker player?  The person that comes up to you and instantly tells a bad beat story is one of those.  I could not tell you the amount of times that I was sitting at a table when one or even up to three people would go right into how they hate poker because they are always getting outdrawn on. Armed with the sourest of attitudes, they allow every facet of their evening to be tainted by this mindset.  Not only do you have to now fight the cards but yourself as well.  This is too much for most to overcome.  Instead, transform yourself and revel in the instances when fortune favored you. I will start the ball rolling with last nights cover from Mississippi State.
Kentucky Blues
Undefeated teams this deep in a season fascinate me. Rather than revolve my world around the conjecture of finishing the season without a blemish, I focus on how they got there.  Were they fortunate?  Did many lucky bounces go this way?  Finally, combine that all with large in conference spreads and the recipe is ripe for wagering to commence.  I saw all of this culminate in positive expectation as a very average Mississippi State team took on Kentucky.  At the time I placed my wager, we got +18 1/2.  During the last two minutes of the game, our wager wa held in the balance by the hook or half point.  The following was the non-stop (LOL) action of the final moments.
2:19
74-56
Roquez Johnson made Free Throw.
1:54
Tyler Ulis Turnover.
74-56
1:54
74-56
Trivante Bloodman Steal.
1:46
74-56
Trivante Bloodman Turnover.
1:34
Dakari Johnson missed Jumper.
74-56
1:34
74-56
Fallou Ndoye Defensive Rebound.
1:15
74-56
Jeffery Johnson missed Jumper.
1:15
Dakari Johnson Defensive Rebound.
74-56
1:07
Dominique Hawkins missed Three Point Jumper.
74-56
1:07
74-56
Isaiah Butler Defensive Rebound.
0:37
74-56
Trivante Bloodman missed Jumper.
0:37
Marcus Lee Defensive Rebound.
74-56
0:00
End of Game
74-56 with a variety of ways to get or lose the backdoor cover.  At the end, we had held on for the cover.  Could this be a good beat to counter all the bad beat stories we hear when we enter poker rooms?
This is where you mind needs to be at when wagering.  To maximize your sports wagering potential, first of all you need that positive mindset.  This translates into more energy to pour into our selections.  Finally with a quality sportsbook in your corner like America's Bookie, the payouts that you earn will be your after a moment's notice.  With this three prong approach, your bankroll can hit new heights wen tourney time comes around.