It's the final Saturday of racing at Kawartha Downs and we have 11 races set to go post ward beginning at 4:00 pm.
Kawartha Downs would like to thank all those who've filled the entry box this race meet and also the dedicated horse players who found this track on HPIBET and made it a Saturday stopping ground.



A reminder from our friends at HPIBET. This evening and every race night you can wagered on via the HPIBET.com platform and we have provided an easy to access link to get you set up with a safe and secure wagering account.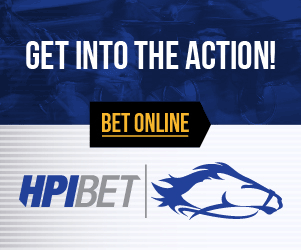 Fans are also encouraged to follow online and wager through
HPI Bet.
HPIbet is the leading 'go to' destination for betting on horse racing.
We put you at the forefront of the action with access to over 450 racetracks displaying the best in Thoroughbred and Standardbred racing from all over the world – North America, Europe, South Africa, Dubai, Japan, and Australia. Connect to HPIbet from anywhere– at home, work, or any hotspot in your city – and conveniently place bets, review handicapping statistics, and watch races on your Smartphone, Tablet or PC.
Accessible 24/7 on a reliable platform that ensures privacy and safeguards your information, you get peace of mind, the necessary tools to make winning bets and the thrill of horse racing any where, any time with HPIbet. Sign up now by clicking the link or the photo above


You can follow Kawartha Downs on their you tube page for the latest live stream and video replays of past 2020 races.
YouTube Page
Saturday September 26th Free Program

R1- DOC DARRYL
R2- SWEET AMBITIONS
R3- MACH ME
R4- UNABATING
R5- RUSTYS FLYING
R6-ANTHEM SEELSTER
R7- FASHION WRITER
R8- RYE N CLYNE
R9- BALLPARKFRANK
R10- VALIDUS DEO
R11-MASTER SMILE